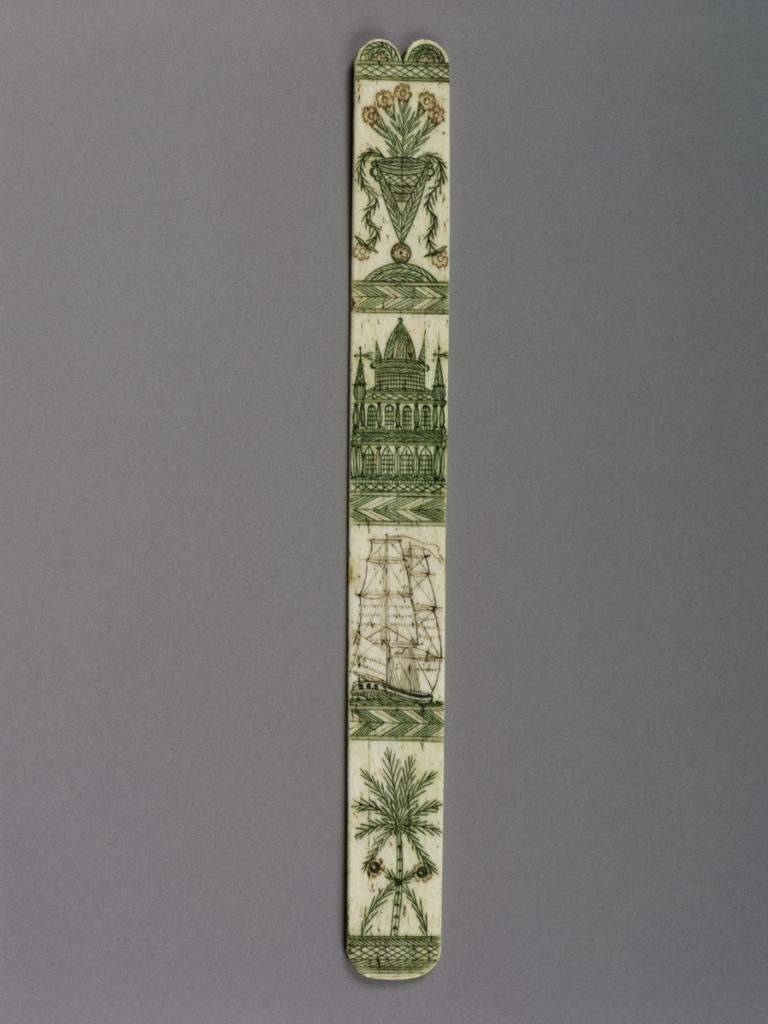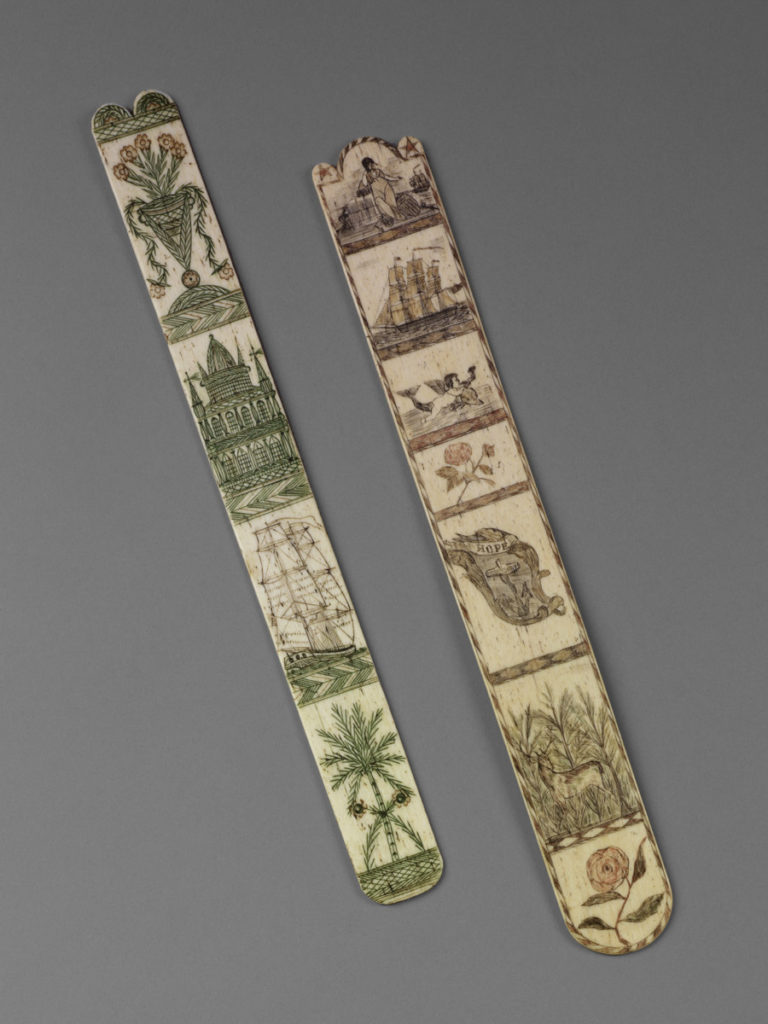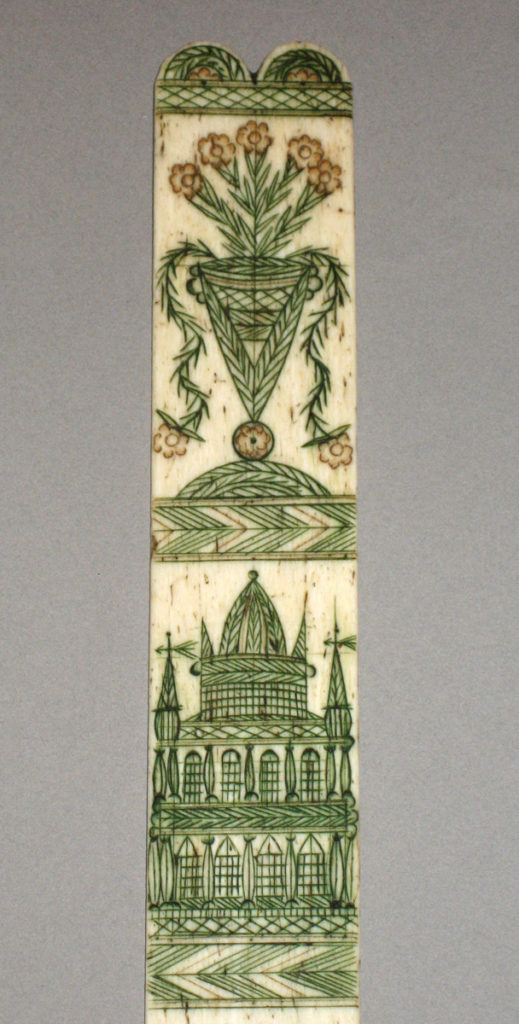 Further Reading 
[Article] Roeber, Catharine Christie Dann. 2011 Beautiful Busks. Antiques and Fine Art. (Summer): 142 – 143. pp. 143.
[Book] Wass, Ann Buermann & Fandrich, Michelle Webb. 2010 Clothing Through American History: The Federal Era through Antebellum, 1786-1860. pp. 75.
[Book] Frank, Stuart M. 2012 Ingenious Contrivances, Curiously Carved: Scrimshaw in the New Bedford Whaling Museum.