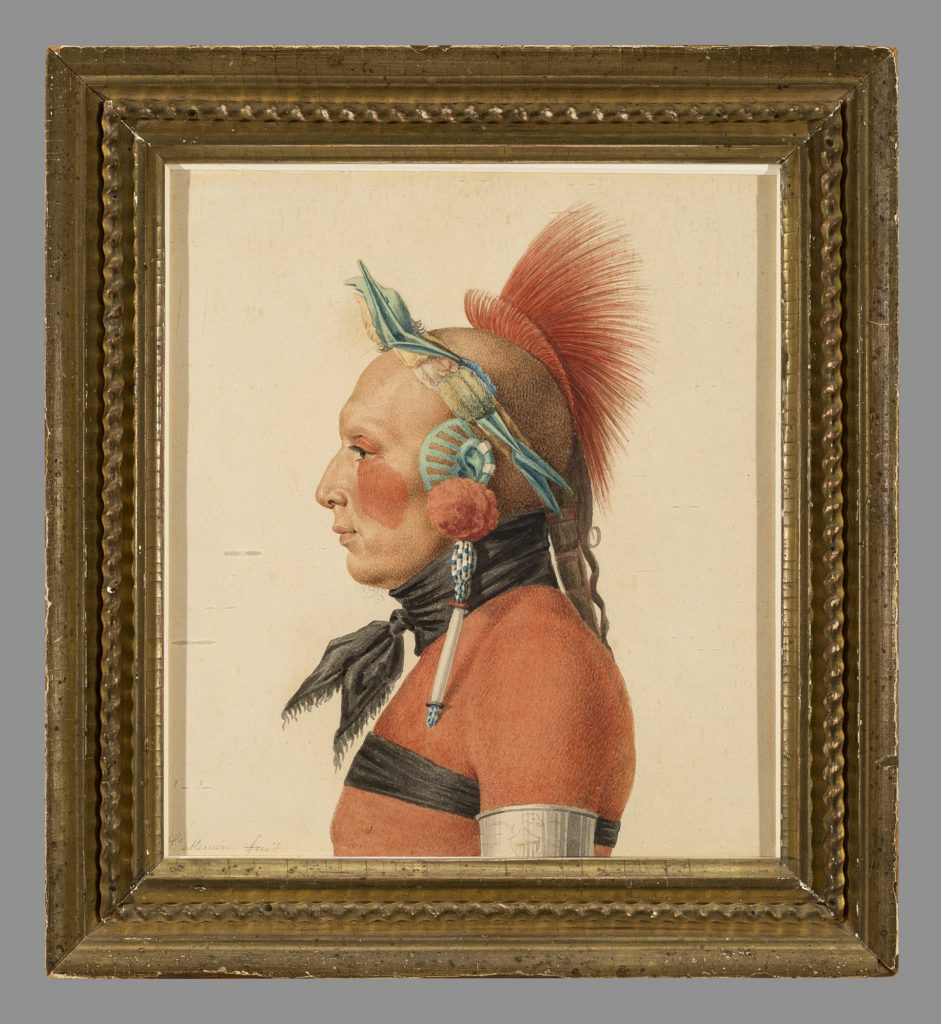 Further Reading 
[Book] Richardson, Edgar P. 1986 American Paintings and Related Pictures in the Henry Francis du Pont Winterthur Museum.cat. no. 50, pp. 98-99.
[Book] Miles, Ellen G. 1994 Saint-Mémin and the Neoclassical Profile Portrait in America. cat. no. 636, pp. 366-7, and fig. 7-27, pp. 155.
[Article] Miles, Ellen G. 1988 Saint-Mémin's Portrait of American Indians, 1804-1807. American Art Journal. 20 (4): 2-33. pp. 20
[Book] Fales, Martha Gandy. 1973 Early American Silver. fig. no. 172a, pp. 186.
[Article] Rademacher, Cay. 2014 Pfad Der Tranen (Trail of Tears). Geo Epoche. 2014 (August): 40-53.
[Article] Cleary, Patricia. 2014 Fashion on the Frontier: Clothing Choices and Cultural Identities in Colonial St. Louis. Gateway. 34: 21-29. pp. 28.
[Chapter] Truettner, William. Picturing the Murder of Jane McCrea: A Critical Moment in Transatlantic Romanticism
[Book] Hemingway, Andrew. Transatlantic Romanticism: British and American Art and Literature, 1790-1860. 229-258. pp. 203.
[Book] Fausz, J. Frederick. 2014 Historic St. Louis. pp. 312.
[Book] Torbert, Amy, et al. 2021 Art Along the River: A Bicentennial Celebration.