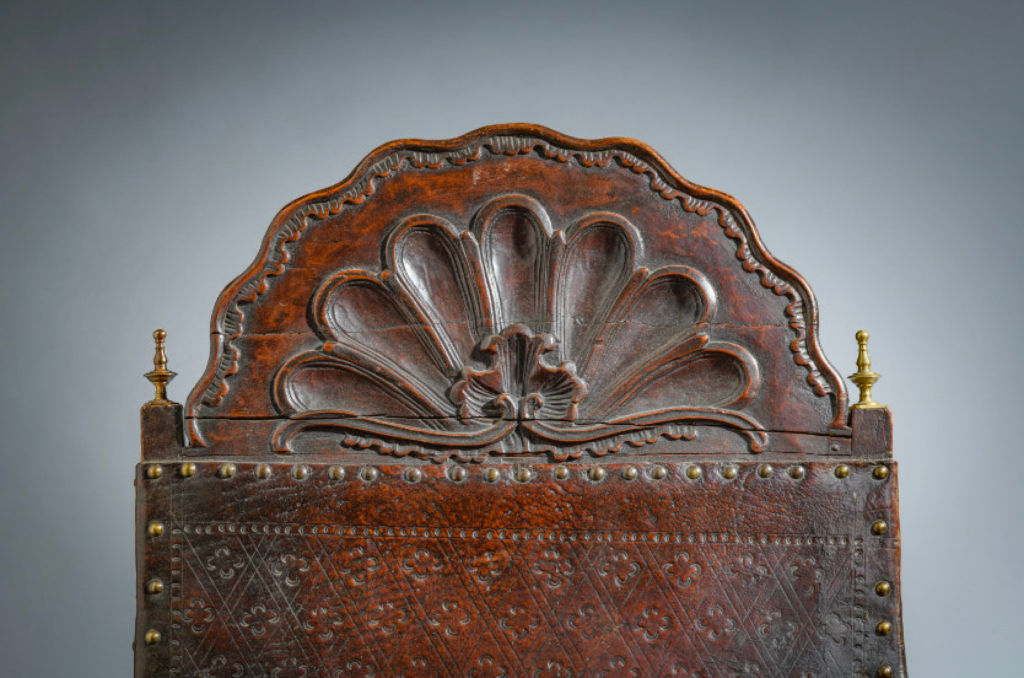 Campeche chair
Campeche, Mexico; 1760–80
Mahogany; original stamped leather seat (finials replaced)
Museum purchase with funds drawn from the Centenary Fund 2022.0006 
The Campeche chair—called a butaque chair in Mexico—developed as an Indigenous adaptation of the European chair designs introduced by Spanish colonists in the 1500s. The form became popular at all levels of society, and design variations have continued to the present day.  
 Chairmakers in the city of Campeche specialized in elaborately carved models made from mahogany, which were destined for wealthy clients at home and abroad. Around 1750, Philadelphia merchants with trade connections to Campeche began to import examples, including this chair, introducing the style to consumers in the mid-Atlantic.