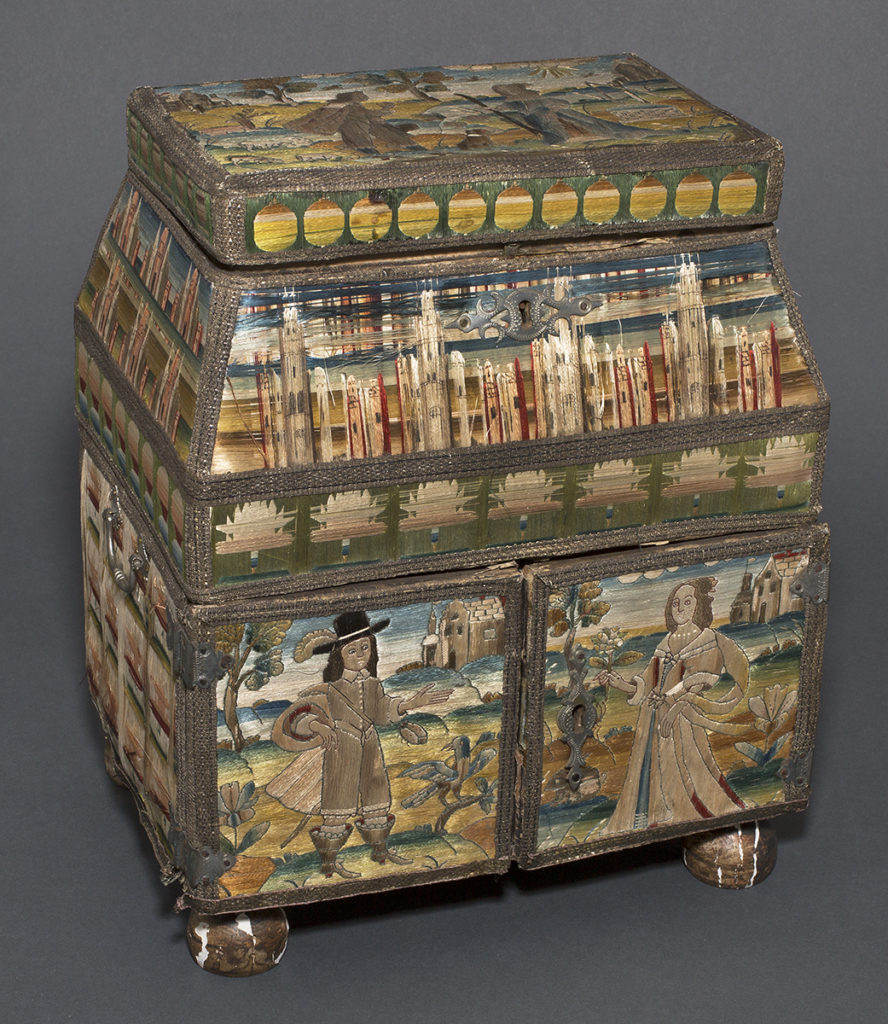 Casket  
England; ca. 1675  
Silk, wood, metal, glass, paper  
Bequest of Henry Francis du Pont 1970.0507  
Caskets (a form of fancy box) were the ultimate example of a maker's needlework skills. Private objects intended to hold personal possessions, caskets also highlighted the maker's accomplishment and her family's status. A professional finisher assembled the pieces into a box, edging the entire piece with pressed paper and gilded silver lace. The feet, now worn, were once gilded or silvered with metallic leaf.