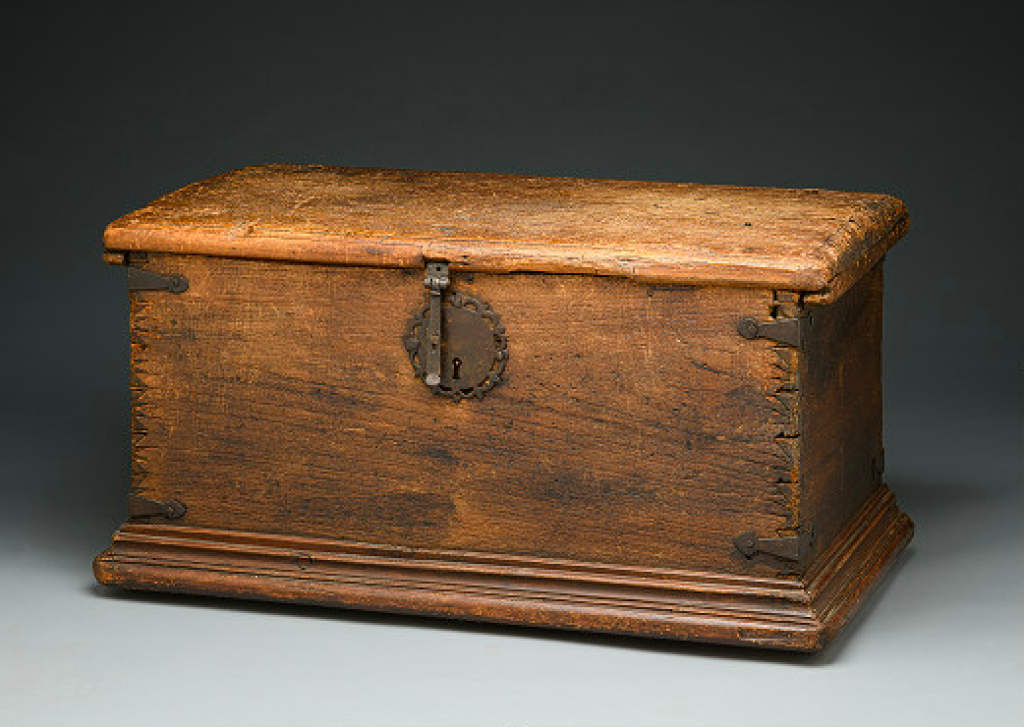 Chest
Attributed to Mexico; 1770–1800
Possibly Mexican cypress or sabino wood 
Gift of Robert F. Trent and Harry Mack Truax II 2021.0018 
The cambered (slightly curved) lid, dovetail pins with decorative cutout ends, and use of Mexican cypress help identify the origin of this chest as the Viceroyalty of Mexico (further geographic specificity has yet to be determined). Decorative geometric cutouts at the edges of the front fit corresponding cutouts in the dovetail pins of the sides, enlivening the joints. This Spanish-derived practice was used to embellish chests made in other regions under Spanish colonial control, including Peru. Anglo cabinetmakers in Bermuda adopted the technique, creating signature designs to visually identify individual workshops.