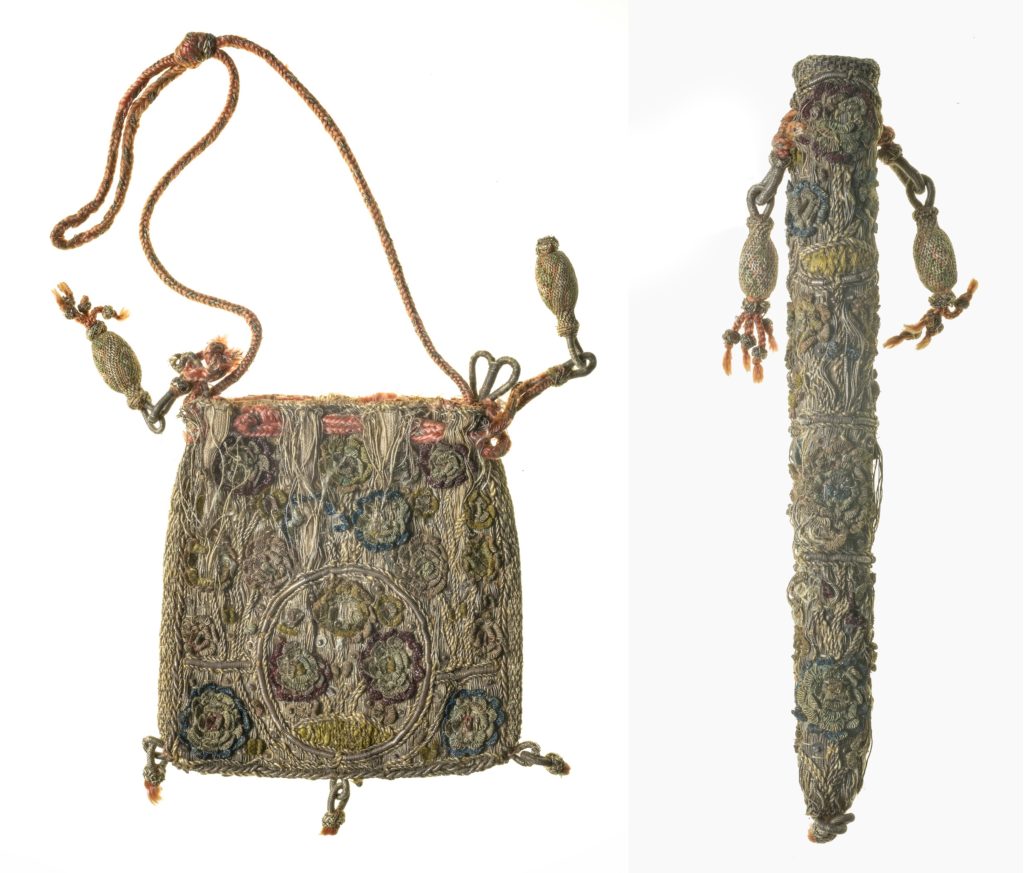 Knife sheath and sweet bag
England; 1600-30
Silk, metal sequins, metallic thread, linen, canvas, gold, silver  
Museum purchase 1958.0102.017, .018 
This bag would have held sweet-smelling herbs worn around the neck or at the waist. The sheath held a small knife used for eating. In the 1600s, wealthy women wore clothing and accessories like these, embroidered with expensive gold and silver thread and sequins. Owners would sometimes use such items as a kind of currency, and they frequently pawned them. 
 This pair has a history of ownership by the Norris family, who established themselves in Philadelphia as merchants but whose family were members of the court of Queen Elizabeth I. The family attached small, still visible, paper tags to record each object's history. According to its tag, the knife sheath was once thought to be a knitting sheath, used to hold a woman's knitting needles.