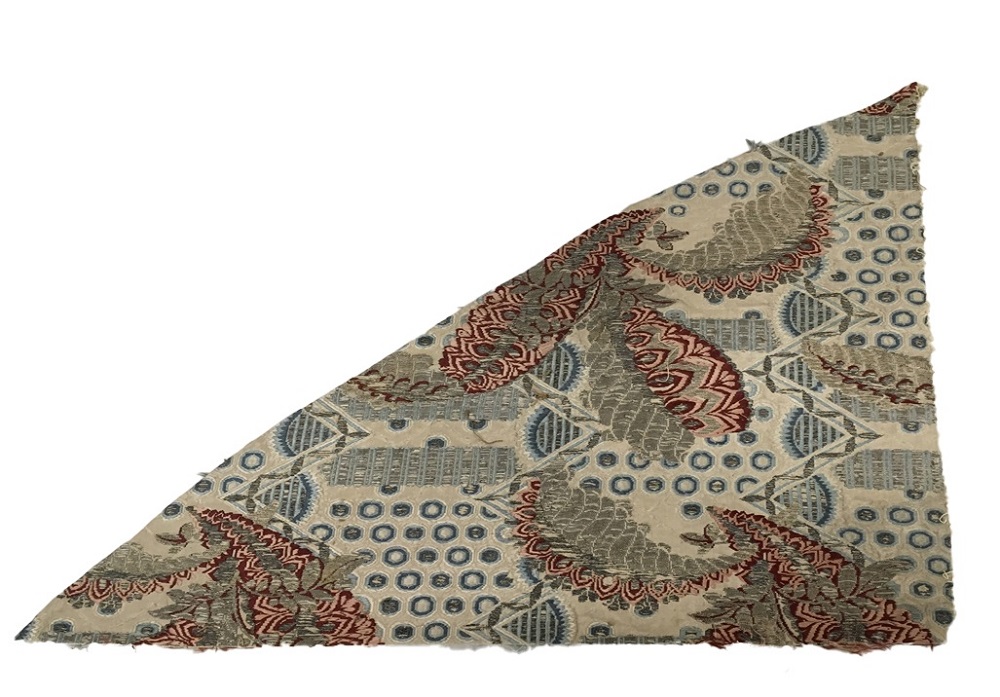 Textile fragment
Probably France; 1690-1740
Silk, metallic thread   
Bequest of Henry Francis du Pont 1969.2659 T  
Persecuted throughout the sixteenth and seventeenth centuries in Catholic France, the Huguenots (French Protestants) left the country and relocated throughout Europe and America, changing the practice of silk weaving by bringing their skills and techniques with them. This fragment of a larger brocaded silk, called a "bizarre" silk because of its asymmetrical, jagged design, may have been woven in France and designed by Huguenot artists. It was once part of a cope, a liturgical garment similar to a cape. The silk is heavily brocaded with silver– and gold-wrapped metallic thread. Church vestments were often made from expensive silks donated by wealthy families.