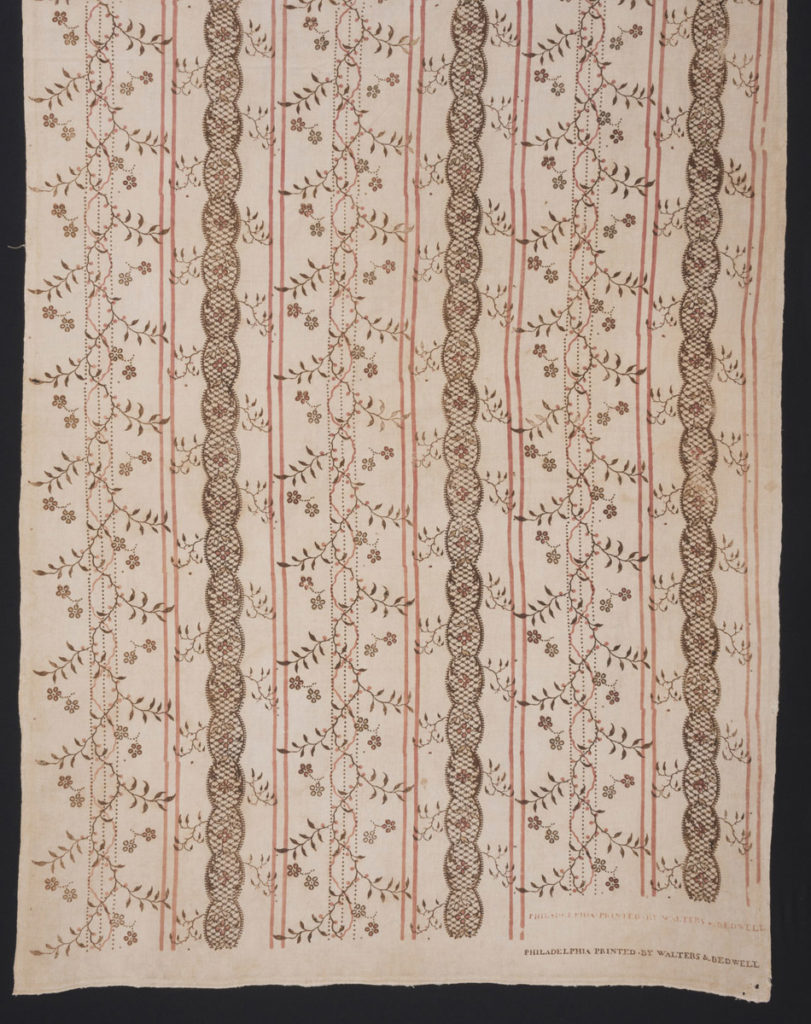 Printed linen  
Walters & Bedwell (printers)  
Philadelphia; 1775–76
Madder, linen  
Gift of Henry Francis du Pont 1958.0605.005 
This piece of linen has a surprising past. It was printed by Englishmen John Walters and Thomas Bedwell outside Philadelphia in May 1775 at the eve of the American Revolution on the "plantation of Mrs. Masters." Mary Masters was the widow of William Masters, one of the wealthiest men in Pennsylvania. She became the owner of his property and possibly the thirty-four enslaved people listed in her husband's will. As loyalists, Mrs. Masters and her daughter returned to the United Kingdom for the duration of the Revolutionary War. They rented the property, with its large mill, to Walters and Bedwell in 1775, which begs several questions about the creation of this textile.