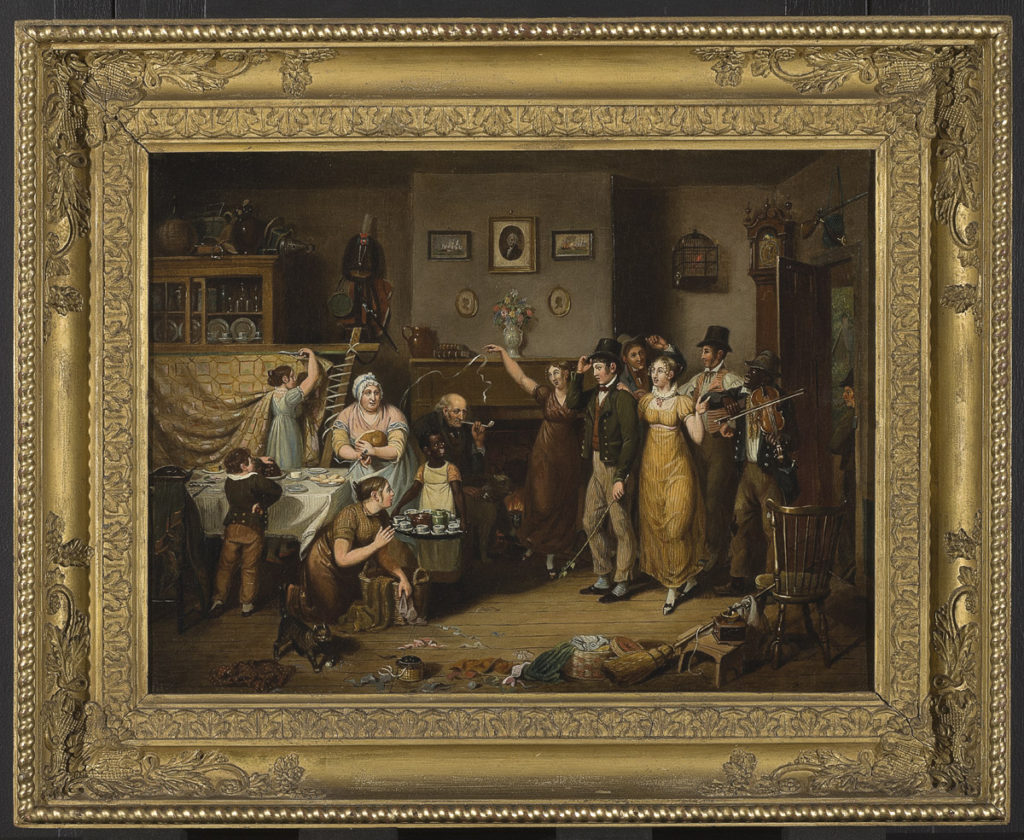 The Quilting Frolic
John Lewis Krimmel (1786–1821)
Philadelphia, Pennsylvania; 1813 
Oil on canvas 
Museum purchase 1953.0178.002a,b  
This painting by immigrant painter John Lewis Krimmel (born Johann Ludwig Krimmel) depicts a busy domestic setting with people of different ages and backgrounds. Krimmel's depiction of the Black girl and the musician contrasts greatly with his watercolor of the Woman in Blue Dress. The oil painting, a more formal artwork likely based on a watercolor, reinforces misrepresentations of African Americans, suggesting contentment in their roles as servants. The watercolor comes from Krimmel's private notebook.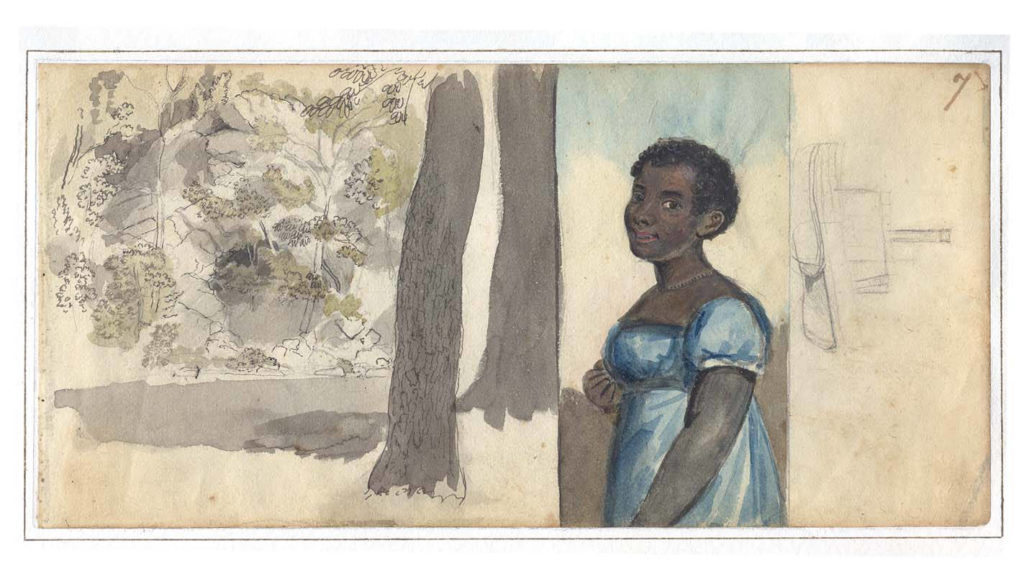 Woman in Blue Dress 
John Lewis Krimmel (1786–1821) 
Philadelphia, Pennsylvania; ca. 1813 
Watercolor over ink 
Joseph Downs Collection of Manuscripts and Printed Ephemera, Winterthur Library